No Labels, Just Stories
June 12, 2017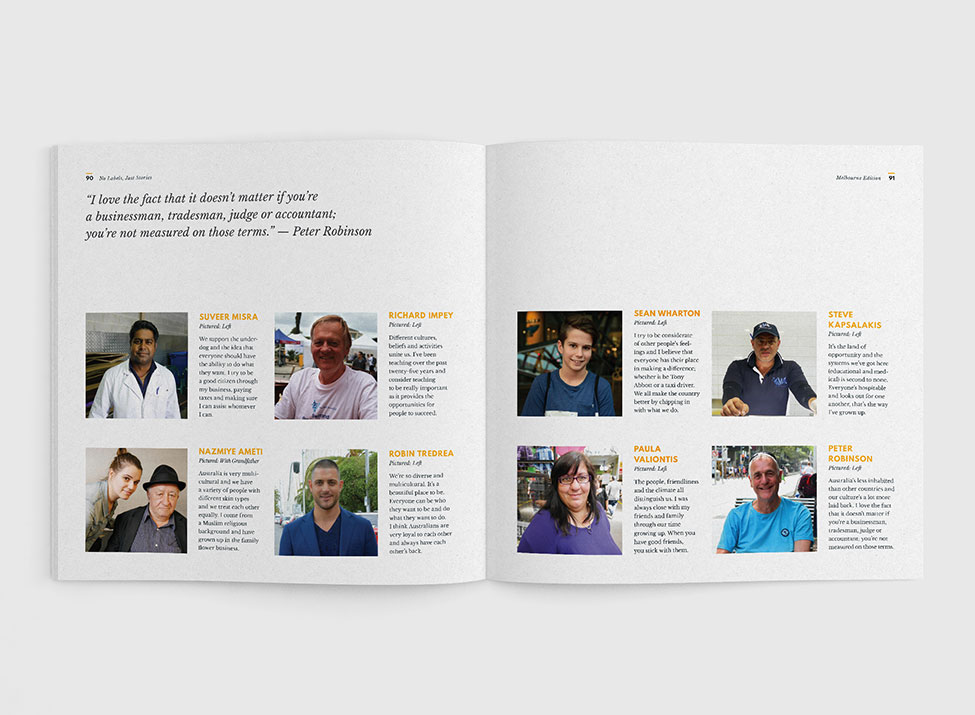 No Labels, Just Stories
Recently, we caught up with My Word's CEO, Danielle Stewart to discuss a new project 'No Labels, Just Stories'.
Briefly, what is No Label, Just Stories all about?
No Labels, Just Stories is a powerful and unique book that showcases the diverse views of everyday Victorians around what unites and defines us as a nation.
What brought on the need for such a book?
What we have found is that the more radical the view the more the media will respond, and we didn't think those extreme views properly portray how the majority of our nation thinks and feels. This is why we wanted to provide a platform for everyday Australians to share their view on the qualities, values and aspirations that help unite and define our identity.

Who did you interview for the book? How did you choose your subjects?
The stories within the book were captured over three high impact days by randomly interviewing willing participants who were in the right place at the right time. There was no predetermined filters or target demographic making this book so unique. Everyone was asked the following four key questions.
Question 1: What defines an Australian?
Question 2: What unites Australia?
Question 3: How are you making a positive difference?
Question 4: What is one word you would use to describe Australia
Who would benefit most from taking a look at this book?
To be honest, anyone who is living in Melbourne would benefit from reading some of these stories. However, it is ideal for Schools, Families and Sporting clubs to use the book to have the conversation with the youth of today, to showcase that we are all different and it's those differences that should be celebrated not labelled!
Do any of the stories stand out?
All the stories are unique and diverse but a stand out for me would be a guy called 'Jaydn' who said "sport can help break down the division between culture and race, helping people be passionate about something together". Powerful stuff!
How can people get a hold of a copy?
If you would like a copy of the book then contact us, but we ask that you use the book to host your own conversation on what unites and defines us as a nation. Then post your answers on our facebook page: https://www.facebook.com/jointheconversationaus/.
Alternatively, you can view the eBook version by clicking the below link: