No Labels, Just Stories is a showcase and exploration of what unites and defines us. We provide a platform for everyday Australian's to share their story. These stories from a cross section of Australians were captured by asking people at random these four key questions:
What defines an Australian?
What unites Australia?
How are they making a personal difference?
One word they believe describes Australia.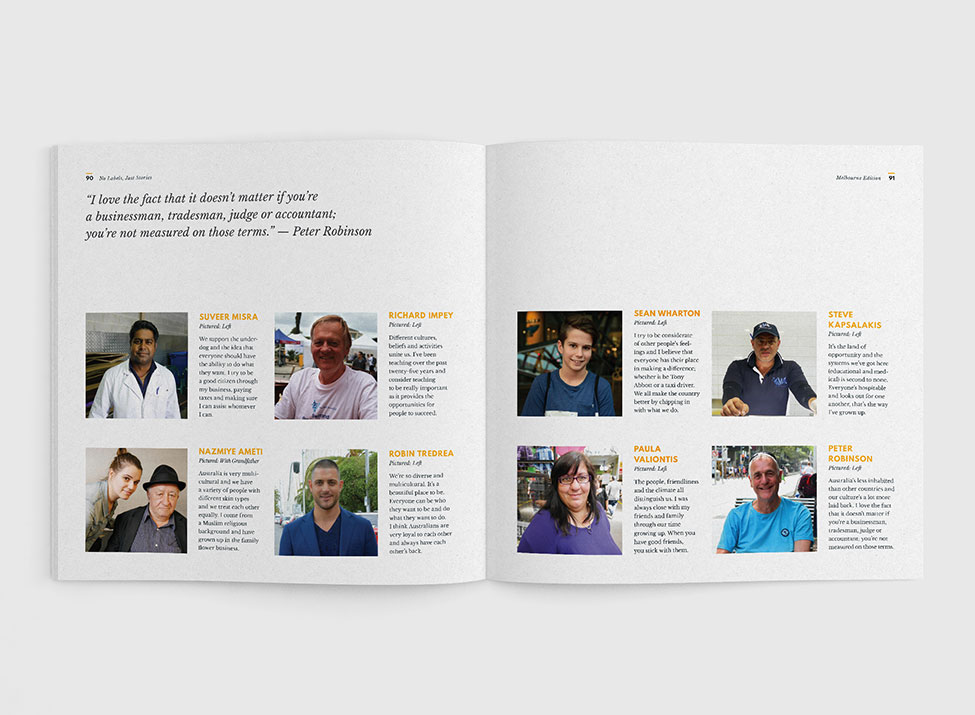 No Labels, Just Stories is part of an ongoing conversation. You can share your thoughts, or read what others have written on our Facebook page and keep updated on Instagram.